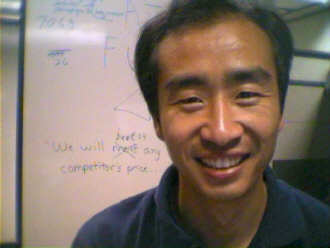 Staff Engineer, Google Company
Email:
huican@google.com
---
1995-2000: Ph.D, UC Santa Barbara, Dept. of Computer Sciences.
1992-1995: M.S., Chinese Academy of Sciences, Inst. of Applied Math.
1988-1992: B.S., Zhongshan University.
I have been working on building scalable Internet services, particularly digital libraries, by effectively managing available resources. My research focuses on dynamic content requests as meeting their computation and I/O requirements can be a challenge. The techniques I have developed include:
Hierarchical server architecture to isolate processing of dynamic and static content requests and for recruiting idle resources.
Server side caching and precomputing of dynamic content to reduce response time and to optimize resource allocation and capacity planning.
Content caching and dynamic transcoding by proxy servers to minimize perceived Internet delay by users with low bandwidth connections and to adapt to capabilities of users devices.
In addition, I have worked on design of cache-efficient algorithms for trie-search and on approximation algorithms for the Set Partition problem for handling user profiles in the context of online information broadcast.