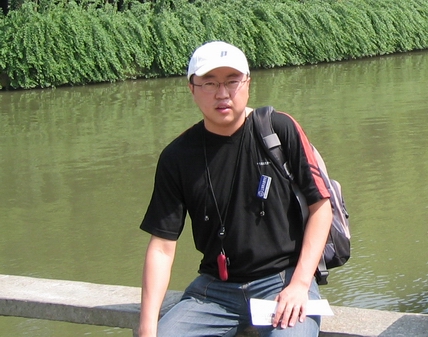 Professor of
Institute of Applied Mathematics
,
Academy of Mathematics and Systems Science
,
Chinese Academy of Sciences
研究员,
应用数学研究所
,
数学与系统科学研究院
,
中国科学院
Email:
ywang@amss.ac.cn
Tel: +86(10)-82541372
Sorry, a file named YongWangVitaeChinese2017.pdf does not exist.
Sorry, a file named YongWangVitae2017.pdf does not exist.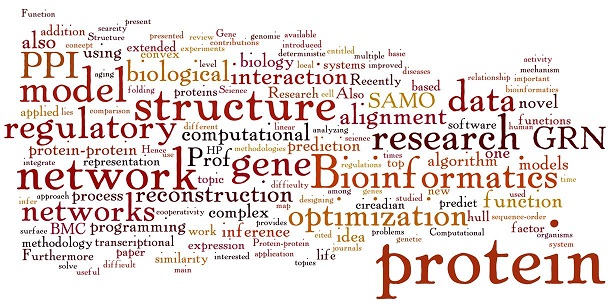 Think globally, act locally
As simple as possible, but no simpler
Pengjun Zhang, Meng Zou, Xinyu Wen, Feng Gu, Juan Li, Gaixia Liu, Jingxiao Dong, Xinxin Deng, Jing Gao, Xiaolong Li, Xingwang Jia, Zhennan Dong, Luonan Chen, Yong Wang, Yaping Tian.
Development of Serum Parameters Panels for the Early Detection of Pancreatic Cancer
International Journal of Cancer, 134(11):2646-55, 2014.
Yong Wang, Rui-Sheng Wang, Trupti Joshi, Dong Xu, Xiang-Sun Zhang, Luonan Chen, and Yu Xia.
A Linear Programming Framework for Inferring Gene Regulatory Networks by Integrating Heterogeneous Data,
Chapter XIX in Computational Methodologies in Gene Regulatory Networks, Sanjoy Das, Doina Caragea, W. H. Hsu, Stephen M. Welch (eds.), IGI Global, 2009. PDF
Full list of paper can be found Google Scholar or Here. Papers in bioinformatics and systems biology can be found in PubMed