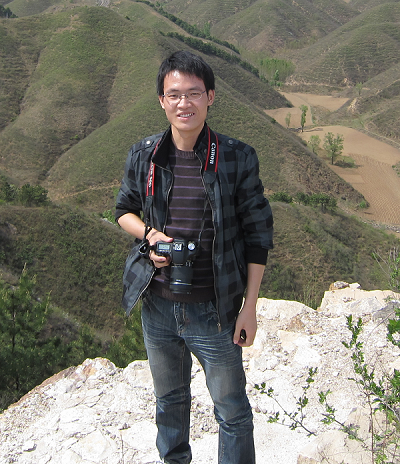 Phd candidate
Academy of Mathematics & Systems Science, Chinese Academy of Sciences
中国科学院数学与系统科学研究院博士研究生
Academy of Mathematics & Systems Science, CAS,
Address : East Road No.55, Zhongguancun, Beijing 100080, China
Email : zjf@amss.ac.cn
---
---
Educational Background
Bachelor Major in Information and Computing Science., Changsha University of science & technology, 2005.09 - 2009.06
Master Major in Operational Research, Academy of Mathematics & System Sciences, CAS, 2009.9 -
---
Research Areas and Interests
Complex Network; System Biology.
---
Publications
Junfei Zhao, Shihua Zhang, Ling-Yun Wu, and Xiang-Sun Zhang.
Efficient methods for identifying mutated driver pathways in cancer.
Bioinformatics, doi: 10.1093/bioinformatics/bts564, 2012.
Shihua Zhang, Junfei Zhao, Xiang-Sun Zhang.
Common community structure in time-varying networks.
Physical Review E, 85, 056110, 2012.
Chen Chen, Junfei Zhao, Qiang Huang, Rui-Sheng Wang, Xiang-Sun Zhang.
Inferring Domain-Domain Interactions Using an Extended Parsimony Model.
2011 IEEE International Conference on Systems Biology (ISB), pp. 385-389.
---