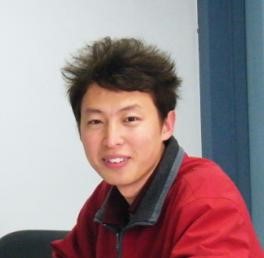 Postdoctoral Research Scientist
Department of Systems Biology
Department of Biomedical Informatics
Columbia University
1130 St Nicholas Avenue, 8 floor
New York, NY 10032
Email: qh2159@columbia.edu
qh2159@c2b2.columbia.edu
qh2159@cumc.columbia.edu
hq04405114@gmail.com
---
---
Education Background
2014,8~ now Postdoc, Department of Systems Biology, Columbia University.
2009,9~2014,7 Phd student, Institute of Applied Mathematics, Academy of Mathematics & Systems Science, Chinese Academy of Sciences, Operation Research.
2005,9~2009,7 Bachelor student, China University of Geosciences, mathematics and applied mathematics.
---
Research Areas
Undirected Graphical Models.
Bayes Networks.
Hidden Markov Models.
Algorithms.
Conditional Random Fields and its applications in bioinformatics.
---
Award
---
Interests
Computer Language: java, R, Matlab, python
Computer Software: Photoshop, Flash
---
Publications and Book
---
Hobbies
Reading
sports
tourism
---
Links
---
http://zhangroup.aporc.org/HomePage
http://app.aporc.org/CNetQ/
http://app.aporc.org/CNetA/
http://app.aporc.org/NOA/
http://aloft.ctex.org/
http://aloft.ctex.org/wiki/R%20Packages
http://zhaojunfei.net/
Google Scholar