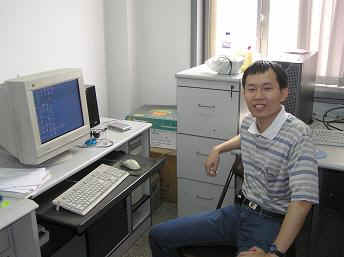 Academy of Mathematics & Systems Science, Chinese Academy of Sciences, Beijing 100080, China
Tel:
86-10-82682938
Email:
zsh@amss.ac.cn
---
B.S., 1999.9 ~ 2003.7, YunNan University.
Ph.D., 2003.9 ~ Now, Academy of Mathematics & System Sciences, CAS .
Linear and non-linear optimization theory, algorithm and application
Bioinformatics
Neural networks
Logistics and Supply Chain Management
History, Pingpong, Reading, etc.