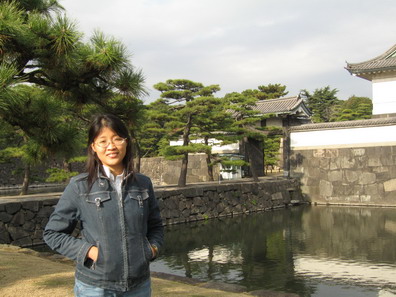 Department of Medicine, Brigham and Women's Hospital & Harvard Medical School
Address:
77 avenue louis pasteur, NRB 631, Boston, MA 02115
Tel:
1-617-525-4834
Email:
rwang@research.bwh.harvard.edu
---
Systems biology/Computational biology

Biological network inference, analysis, and modeling
Therapeutic target discovery in disease networks
Highthroughput transcriptome/metabolome analysis
Tag SNP/Haplotype inference and disease association

Complex networks

Structure and dynamics of complex networks

Graph/Optimization theory and application
L. Chen, R.S. Wang, X.S. Zhang
Biomolecular Networks: Methods and Applications in Systems Biology
John Wiley & Sons, Hoboken, NJ, 2009 LINK
Several Fundamental Problems in Complex Networks (2007.1-2007.12)

Research Foundation of Renmin University of China, Grant No. 06XNB054, Principal Investigator

Research on theory and algorithms of community detection in complex networks (2008.1-2010.12)

National Natural Science Foundation of China (NSFC), Grant No. 10701080, Principal Investigator
All models are wrong, but some are useful
George E.P. Box
Everything should be made as simple as possible, but not simpler
Albert Einstein
Nothing in biology makes sense except in the light of evolution
T. Dobzhansky.