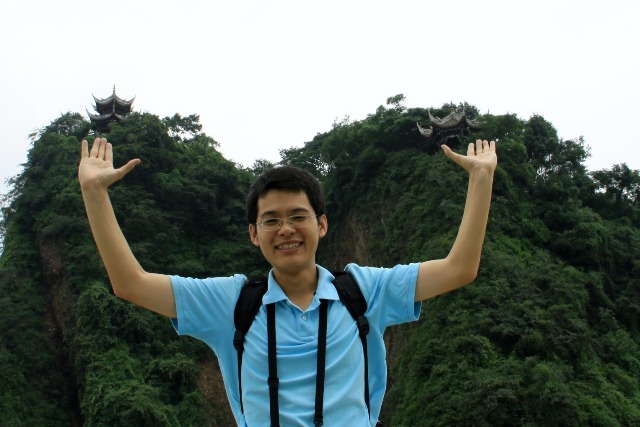 1130 St. Nicholas Ave
ICRC Bldg 8th Floor, Office 804 D
New York, NY 10032
wangjiguang1984-at-gmail.com
哥伦比亚大学医学院
计算生物学与生物信息学中心
医学信息学系
博士后
---
2011年10月至今,美国哥伦比亚大学,博士后(导师,Raul Rabadan/Uttiya Basu)
2011年7月-2011年9月,美国密苏里大学,访问学者(导师,许东)
2006年9月-2011年7月,中国科学院数学与系统科学研究院(导师,章祥荪)
转录组装配(Assembly of Transcriptome)
2009 ∼ 2010 II型糖尿病网络标识物的动态模型和算法研究,中科院科技创新专项。
2014年第10届国际生物信息学会议ISBRA Travel Fellowship
2009年中科院数学院数学院第七届院长奖学金优秀奖
Jiguang Wang
Evangelos Pefanis*, Jiguang Wang*, et al. Noncoding RNA transcription targets AID to divergently transcribed loci in B cells. Nature, doi:10.1038/nature13580, 2014.
王吉光,复杂疾病的分子网路模型研究. 中国科学数学, 44(4): 317-328, 2014.
Jiguang Wang et al. APG: an Active Protein-Gene Network Model to Quantify Regulatory Signals in Complex Biological Systems. Scientific Reports, 3 : 1097, 2013.
Chao Zhang*, Jiguang Wang*, et al. NOA: A Cytoscape Plugin for Network Ontology Analysis. Bioinformatics, 29 (16): 2066-2067, 2013.
Xiaoping Liu*, Jiguang Wang*, Luonan Chen. Whole-exome Sequencing Reveals Recurrent Somatic Mutation Networks in Cancer. Cancer Letters, 340(2):270-6, 2013.
Wei Song*, Jiguang Wang*, et al. Rewiring drug-activated p53-regulatory network from suppressing to promoting tumorigenesis. Journal of Molecular Cell Biology 4(3), 2012.
Jiguang Wang et al. NOA: a novel Network Ontology Analysis method. Nucleic Acids Research, 39(13):e87, 2011.
Jiguang Wang et al. Disease-aging network reveals significant roles of aging genes in connecting genetic diseases. PLoS Comput Biol, 5(9): e1000521, 2009.
Jiguang Wang et al. Remarks on network community properties. Jrl Syst Sci & Complexity, 21: 637-644, 2008.
* 表示共同第一作者

:::全部文章列表:::