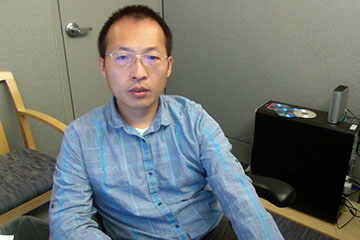 Chinese Name: 金光旭
---
---
Primary Appointment
Research Associate, Department of Systems Medicine and Bioengineering, The Methodist Hospital Research Institute, Weill Cornell Medical College, Houston, TX
---
---
The Methodist Hospital Research Institute
6565 Fannin ST
B5-033
Houston, TX 77030
Office: +1 (713)441-7268
Cell: +1 (281)627-1455
---
---
---
---
American Association Cancer Research
Associate Member, 2011.2 - present
Intelligent Systems for Molecular Biology
Member, 2012.4 - present
American Chemical Society
Member, 2012.2 - present
---
---
P2GWAS

Personalized medicine


Drug repositioning

Computational modeling
Database construction
Software development


Targeted therapy resistance

Gefitinib
Lapatinib


Cell-Cell interaction modeling

Lung Cancer


Next generation sequencing (Data analysis)

Pipelines for RNA-Seq data analysis
Pipelines for mutation detection

---
---
Guangxu Jin

and Stephen T.C. Wong (2013)
Toward better drug repositioning: Prioritizing and integrating existing methods into efficient pipelines
Drug Discovery Today. Under Revision.
Changhe Fu*,

Guangxu Jin*

, Junfeng Gao, Rui Zhu, Efren Ballesteros villagrana, Stephen T.C. Wong (2013)
DrugMap Central (DMC), an on-line query and visualization tool to facilitate drug repositioning studies.
Bioinformatics. 15;29(14):1834-6. DOI:10.1093/bioinformatics/btt279 *Co-first author.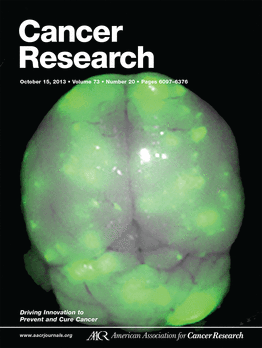 Jin G

, Wong ST
Proteomics Based Theranostics
Cancer Theranostics, Elsevier, 2013, In Press.

Jin G

, Zhou X, Wang H, Wong ST
The challenges in blood proteomic biomarker discovery.
Applied Bioinformatics and Biostatistics in Cancer Research, Springer-Verlag New York Chapter 12, 2010.
Wong ST, Zhao H,

Jin G

(2012)
Drug Repositioning Methods For Targeting Breast Tumor Initiating Cells.
US Patent 20,120,296,090